SINCE 1976
The food quality and cleanliness that earned May Garden Chinese Restaurant its flawless reputation with the public and the health department are safe in the hands of owner Eric Yeung, nephew to Glen and May Yeung, who established the first little take-out restaurant on Lower Sackville's Beaverbank Road in 1976.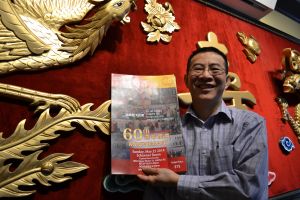 Eric bought the restaurant in 1993 from his aunt and uncle. He continued the open kitchen policy to let customers see their fresh, flavourful food being prepared, while he used his management skills to build a small empire of Chinese restaurant.
In 1995, he opened a second location in Bedford, and by 1996, he had turned the Beaverbank location into a sit-down restaurant. His third location, in Dartmouth, opened in 2003, and a fourth location in Halifax, located in Casino NS, has been open since November 2018.
May Garden offers a wide variety on its menu. Whether you're looking for authentic Chinese food or Canadian Chinese food, look no further! Look for curries and Szechuan offerings as well as Ginger Fried beef, Singapore noodles and Cantonese chow mein.
Eric pays close attention to suggestions and updates his menus every year to accommodate customers requests. Taste over 40 years of tradition at May Garden Chinese Restaurant.